New! Slots LiveGames (15.01.2018)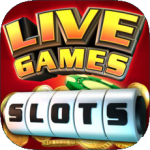 You can now play Slots LiveGames on your Apple device: iPhone, iPad or iPod. Collection of most popular slot-machines by LiveGames is now in your phone. There are 12 slot-machines in Slots LiveGames app:
Snow Queen

Aztec Treasures

Alaska's Gold and many more.
Download Slots LiveGames for free here
We remind you that LiveGames is a full collection of beloved games known since childhood. You can find any game from your youth in the Appstore.
Download apps by LiveGames here
LiveGames for Windows (31.12.2017)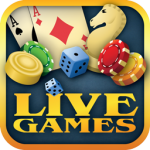 Since popular browsers have announced about cancelling Flash support people started to find solutions to get around this trouble. Lots of projects are working based on Flash technology, LiveGames among them too. Now there are no problems with caching and loading Flash, because LiveGames in now avaliable standalone on Windows (PC). We have released the app for Windows which completely repeats the website interface.
Download LiveGames app for Windows and get access to games straight from your desktop here
LiveGames for Mac (23.07.2016)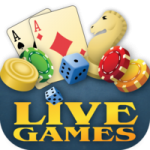 Speed and fast access to important files and websites are the most valuable features in the modern world. That's why we have created LiveGames app for Mac. The app is totally free and reproduces beloved interface of LiveGames. We've saved all the best qualities of LiveGames and carefully transfered them to Mac.
Download the app to have the fast access to LiveGames here
Large update for Android apps (12.01.2016)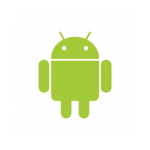 Dear friends, we have done a great work by improving our apps for Android. Now Durak LiveGames and Backgammon LiveGames became much better and stable. We've fixed bugs and are inviting you to update and play our games!
All LiveGames apps for Android here
Three heroes (17.11.2015)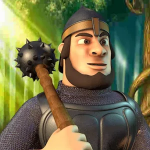 Dear players! We hasten to please all fans of slots: our project has released a new game – a slot machine "Three heroes". The game is available in the form of applications for devices Android. Slot "Three heroes" is interesting for its epic theme: there you will be able to fight with this dragon and catch a bird of happiness.
Download the game for free in the Google play, you can visit to link
Good luck in the game!
Durak Online LiveGames for Android (24.08.2015)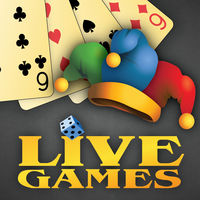 We are happy to present you a new app by LiveGames – beloved by everybody and known since childhood, Durak. Like any LiveGames' app game is being played only by real people. You can find an opponent at any time of day and night. The app doesn't have any ads and its totally free. You can meet new people, chat and share gifts with each other. We have an advanced achievement system so go get your awards! By the way there are 3 categories of Durak in one app: Durak Throw-i, Passing, Pile-up, Durak 2×2.
Download Durak LiveGames for free here
Backgammon in the Android app (23.03.2015)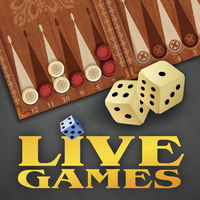 We have just released a new free app Backgammon LiveGames for smartphones and tablets based on Android.
Download the app you will be able to address
We wish you continued success in the game!
Poker for iOS (05.05.2014)

Great news for owners of Apple devices! Poker Texas Hold`em, one of the most popular games has been added to the huge list of our iOS apps This iPad app is a 100-percent free.
You can download this app here
Two bugs have been fixed in the iOS apps (17.04.2014)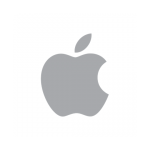 We have recently discovered two nasty bugs in our apps. The first one prevented players from receiving messages sent by other players. The second one did not allow players to start the game in the Joker app. These bugs were fixed in the latest updates. We strongly recommend installing them. To do that, start the App Store app on your device and search apps by the word Livegames. The administration of the project is grateful to all players who reported the problems, which enabled our developers to fix them as soon as possible.
Poker Texas Hold`em in the Android app (24.02.2014)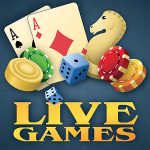 Poker Texas Hold`em, one of the most popular kinds of Poker, has been added into our Android app. From now on you can play that game on your Android smartphone or tablet, like you do on your PC or Mac.
As before, you can download our Android app for free here
We wish you new great victories!
iOS Apps (27.11.2013)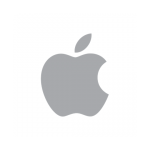 An extensive list of our games for iOS has been replenished with two new ones:
Chess and Bridge.
We are glad to announce that you can now play following games on your iOS devices:
Preference

Debertz

Joker

Domino Kozel

Domino Osel

Durak (all types)

Bura

Burkozel

Nine

Thousand

Checkers

Chess

Bridge
These apps are absolutely free and available for: iPad, iPhone, iPod. You can get the download links here
New iOS apps (08.11.2013)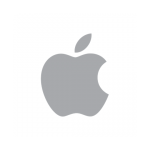 We are glad to inform you about the release of three new applications with popular games of our project:
The applications are absolutely free and designed for installation on the iPad, iPhone, iPod. Get links to download these games you can here
Checkers LiveGames (22.10.2013)

We have just released a new freeware application for iPhone and iPad, "Checkers LiveGames", which contains a portion the most interesting games of our project. The application includes the following games: Checkers, Corners, Suicide checkers (Giveaway). You can download the application here
Bonuses in the apps (08.10.2013)
We are glad to announce some great news for iPad, iPhone and iPod users! The new app called LiveGames has come out for listed devices, which includes all previously released games, and even more: Checkers, Giveaway, Corners.
Check out the full games list and download the app here The app cost is 66 rubles. We also would like to inform you of a price drop on the app "LiveGames Cards", which is now only 33 rubles.
Download the app at this website Both apps give you a bonus when purchasing points for $1: In LiveGames app you get 20,000 points added to your purchased points, and in "LiveGames Cards" you get 10,000 points.